The NUMBER ONE reason people do not recycle more is that it is not convenient.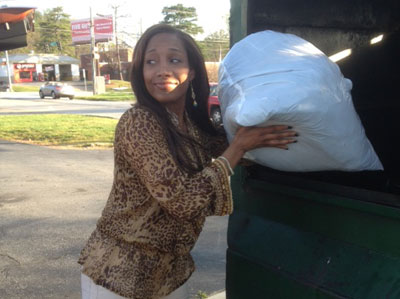 There simply just are not enough convenient ways or locations for people to recycle. This is the case with any recyclable material and so it is with clothing. It happens all too often that the well intended individual loads bags of used clothing into their vehicle in order to carry it to a local charity thrift store, and due to their busy schedule and the unexpected in life; they just don't make it. A week or so goes by and then they realize they still need the trunk space in their vehicles for groceries, baggage for travel, etc. Their next step is to find the nearest and easiest way to get rid of the clothing. Sadly, this typically ends up being a trash can or dumpster and from there; useful clothing and random textiles are shipped off to the landfill.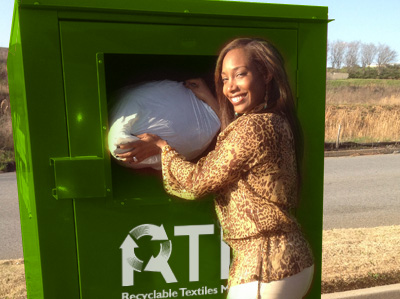 Now, if they are aware of a clothing collection bin close to their house at the local convenience or grocery store, church or school; then they have an alternative. They know they can just stop by any time of the day, any day of the week and the clothes can be dropped off. They now have the peace of mind that the clothing will be re-used by less fortunate people who wish to dress dignified or recycled into alternative materials. Our collection bins are appreciated and used frequently by the public and our numbers prove it. Over the last 5 years we have diverted 7.2 million pounds of usable textiles from our landfills and we are tracking without any expansion; another 10.8 million over the next 3 years. However, with your help and the help of local businesses and establishments, we can increase that greatly through the placement of more conveniently located collection bins.